I was out with my kids on saturday, looking at bikes at Walmart. The bike section happens to be accross the aisle from the cricut section. Much to my surprise my small town store had all 24 of the new
Cricut Lite
cartridges!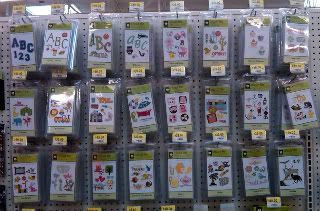 We all looked at them and thought about which ones we would use and talked about how cute/fun/cool the designs are. An excited scream filled the store, "MY OWLS! MOMMY! MY OWLS!" followed by cart kicking clatter as my 3 year old tried frantically to move the cart with her buckled into the seat over to the display.
She'd spotted Hoot 'n' Holler and it was love at first sight.
As soon as we got home we had to immediately make an owl. I can't think of anything much cuter than a girl and her owl fettish.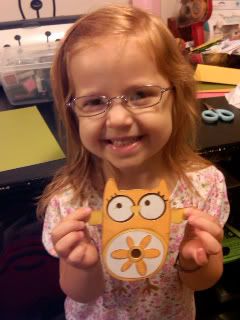 Knowing there are a lot of new Cricut users, and layers are a little bit of an issue for most newbies, here is a simple picture how to for layering using owl5 on Hoot 'n' Holler.
Tip: If you want to load the mat once, you can use (4) 6x6 papers, 1 for each layer color. If you have an Expression, put your bottom base layer color in the bottom left of the cutting mat. Navigate to the top right corner of the base color and hit the Set Paper Size key. You can now use the Fit To Page function key to make the owl as big as it will go on a 6x6 paper. This particular owl wound up being 5.5". After cutting the base layer (and paying attention to what size it told you it cut at) turn the Fit To Page off, and navigate to your next color. Make sure you set the dial size to what your base layer cut at!