Ok, so my January projects are taking a little longer than I had originally thought, and I am finding my mind wandering on to February and Valentine's Day. I find it difficult to complete anything and embellish small layouts without the photos that will go in the album. I like what I have so far though, so take a look! I still have 6 more layouts to do before this is complete.
Any ideas or suggestions? Leave me a comment!
Here it is naked:
The pages partially dressed up: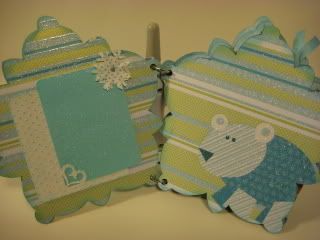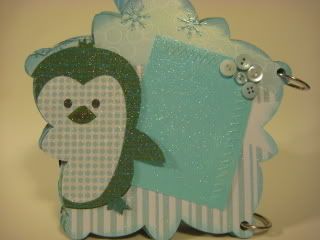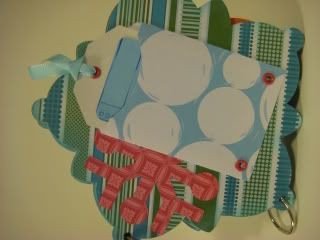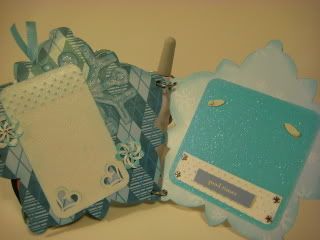 I think I will add some snowflakes and flourishes in the corners of the mats on the 2 page penguin layout, and a big tag to the last page for the photo anchors to hold, instead of just a 4x4" picture. I really don't know what to do on the polar bear page. He's too cute to cover! I may just get another sheet of the same paper and cut it out and pop dot it over a mat like the glittery penguin is.
That's all I have for today!