I just have to share these! One of my Etsy customers Holly, from Kansas City, did the most splendid job on these two books. The colors and patterns are just perfect! Check them out! I really need to get photos in my OWN! What an inspiration!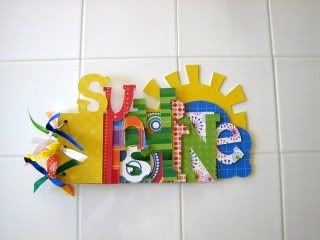 Aren't the colors bright and cheery? Holly plans on adding pictures of her little
"son"shine to the album. Perfect!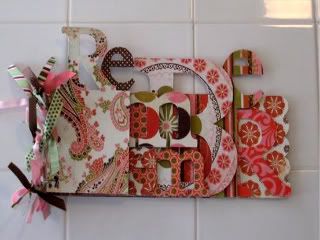 Aren't the vintage photographs fabulous? The papers are perfect, the layouts are simple. This lets the photograhs take center stage. I love everything about it!
A special thanks to Holly for sharing her beautiful word books!