This is what I came up with for a Valentine themed paint can swap. This was my first time altering a paint can. I love the components, but not sure I love how I laid them out together. I think it's a tad too assymetrical, or maybe not enough to look intentional. One of the two! It's filled with lots of scrapping goodies. Dimensional stickers, clear stamps, chipboard album, 6x6 valentine paper pack, a pop up candy valentine card, ribbons, eyelet button thingies...lots of neato things. Afterall, it's what is on the
inside
that matters most, right? I hope so anyway!
The papers are from the K&Company Sweet Talk speciality paper pad. I also used open stock solid cardstocks for the die cuts. The gem studded floral embellishments are by Flora Doodles. I just arranged them in a heart shape. Quick and easy!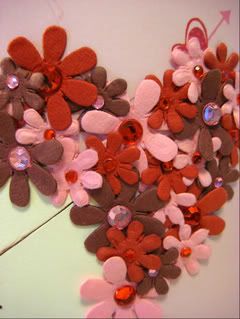 I am however in love with this owl! I modified the owl found in the Storybook Font Cricut cartridge to look similar an owl pillow that I got for my little girl at Target. I may have to cut it out of vinyl and put it on a t-shirt! Design Studio rocks!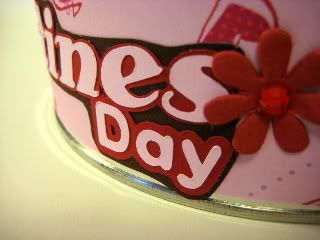 Here is the lovely card: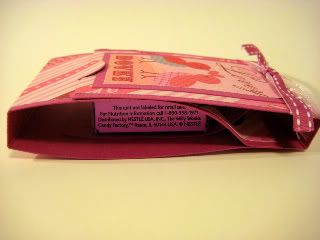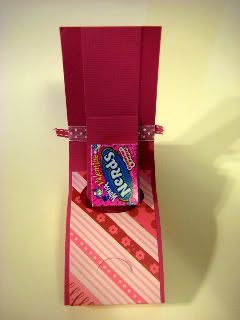 A special thank you to Lori Henrey at my LSS Ben Franklin Too for having the valentine card class! These were so fun to do!